Take a look at this little kid who was spotted partying hard at Coachella last weekend. This kid has better moves than me thats for sure! The great thing about it, it's that he's having a good ass time and people around him are loving him! Way to go kid! You are now a super star!
Migos is for the kids pic.twitter.com/Et6YJKvjdo

— Barstool Sports (@barstoolsports) April 16, 2017
Not only was this kid holding his own, he knew all the words to the songs (?).
kid was lit at #coachella pic.twitter.com/mjkfr1f7vl

— Reeseology (@Reeseaveli) April 17, 2017
He really got down.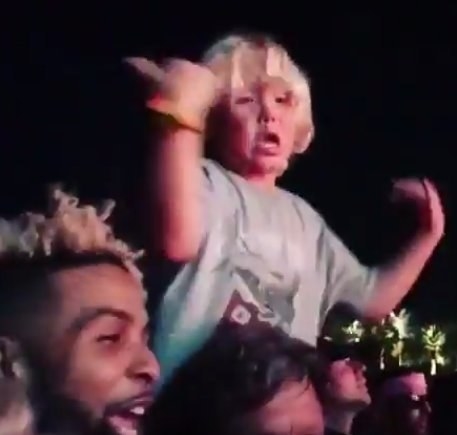 To top it off, he was also right next to Odell Beckham Jr. How kid, how?
This kid wins weekend 1 #Coachella pic.twitter.com/vRomKev24g

— Complex Music (@ComplexMusic) April 17, 2017
The above video was reportedly originally posted by the child identified as Max Nilsson's brother, Alexander Nilsson. Alexander has since made his Instagram private.